[Karir Kimia] R&D Scientist Kalbio Global Medika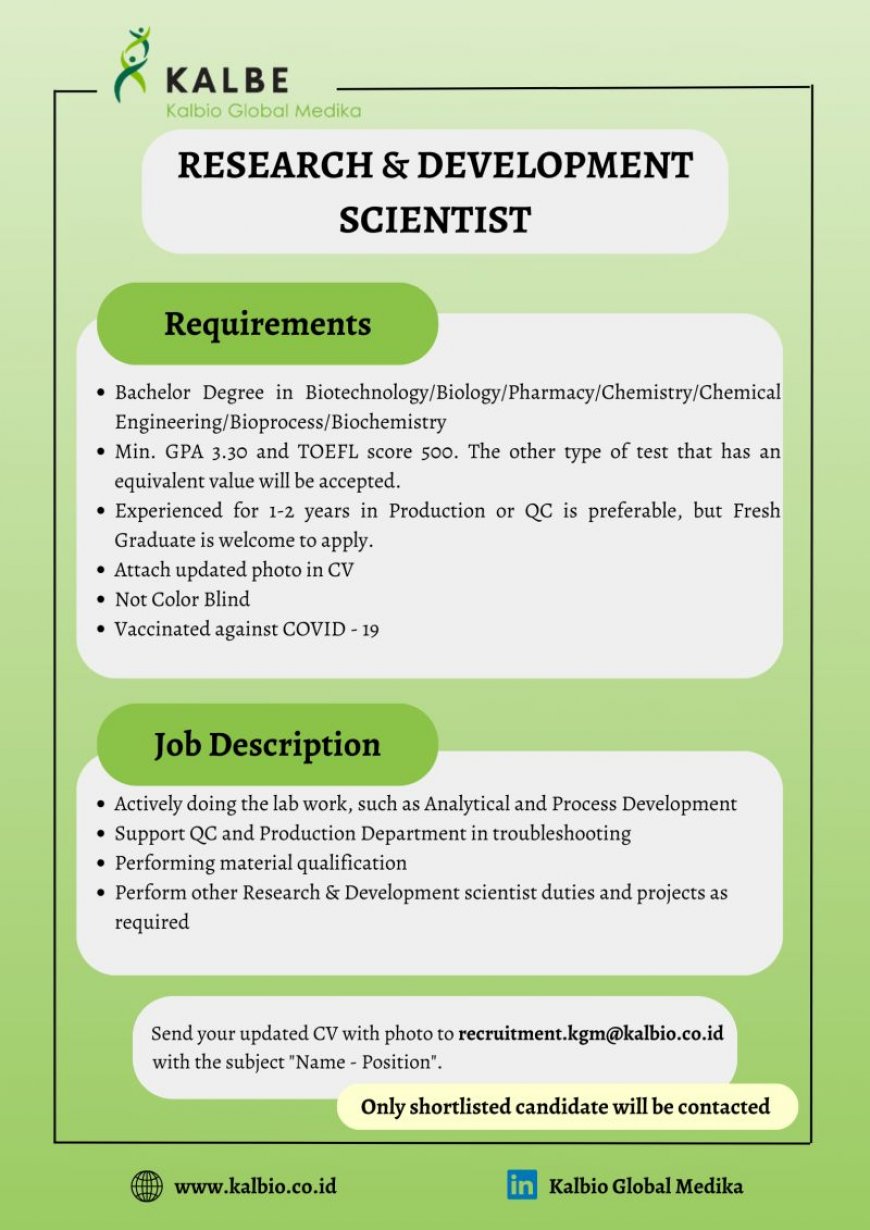 Kalbio Global Medika is currently in search of a dedicated R&D Scientist to join our team.

If you believe this role aligns with your qualifications and aspirations,  submit your CV and updated photo to [email protected] with the subject line "Position - Full Name."

Feel free to share this opportunity with anyone in your network who may be interested.

Please note that only shortlisted candidates will be contacted for further proceedings.

Best of luck to all applicants!
What's Your Reaction?