[28 Juli 2023] Generating Light by Optical Classic and Biophotonics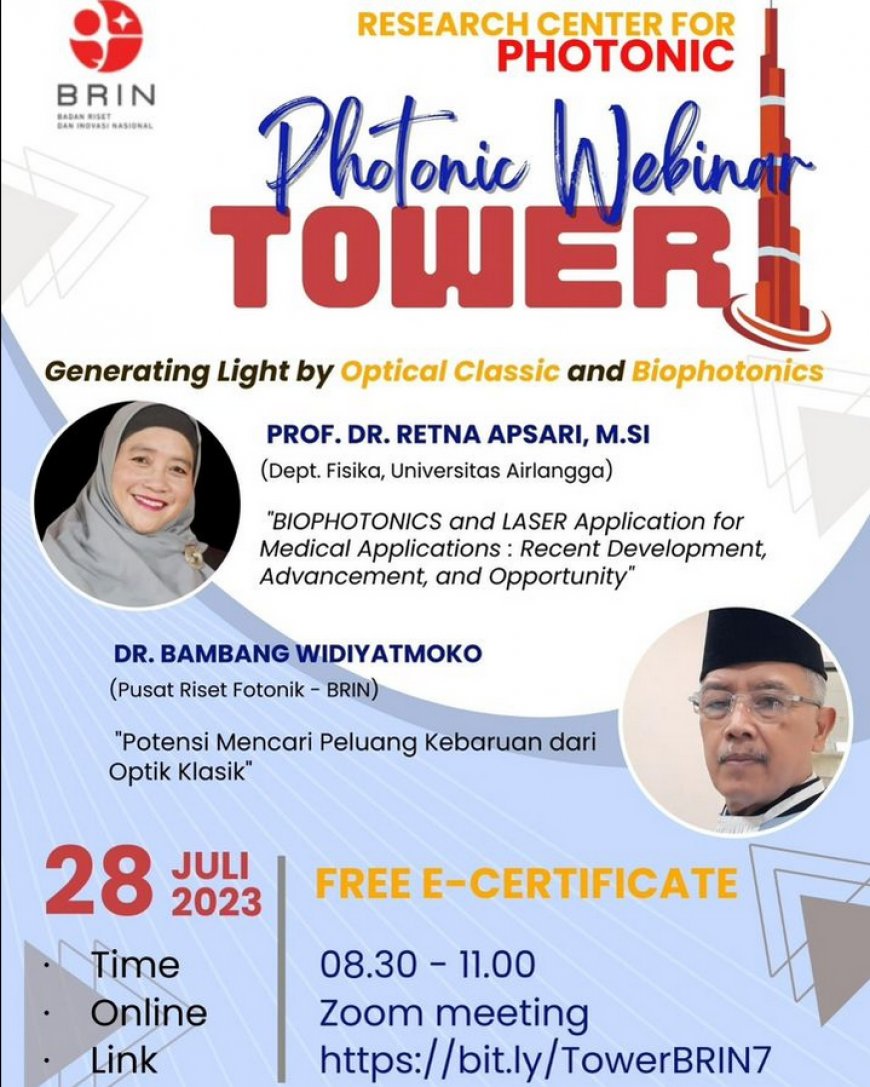 Pusat Riset Fotonik BRIN mengundang bapak/ibu untuk hadir dalam webinar bertema
Generating Light by Optical Classic and Biophotonics
dengan pembicara:
Prof. Dr. Retna Apsari, M.Si
(Dept. Fisika, Universitas Airlangga)
"BIOPHOTONICS and LASER Application for Medical Applications: Recent Development, Advancement, and Opportunity"
Dr. Bambang Widiyatmoko
(Pusat Riset Fotonik - BRIN)
"Potensi Mencari Peluang Kebaruan dari Optik Klasik"
Pembukaan oleh Dr. Isnaeni, M.Sc.
dan Moderator oleh
Rini Kh. Ula, Ph. D
Catat waktunya:
Jumat, 28 Juli 2023
Pukul 08.30– 11.00 WIB
Link zoom : https://bit.ly/TowerBRIN7
What's Your Reaction?