[Webinar | 1 Desember 2023] MESD Seminar/Webinar 2023: Advancing Decarbonisation of Harbour Craft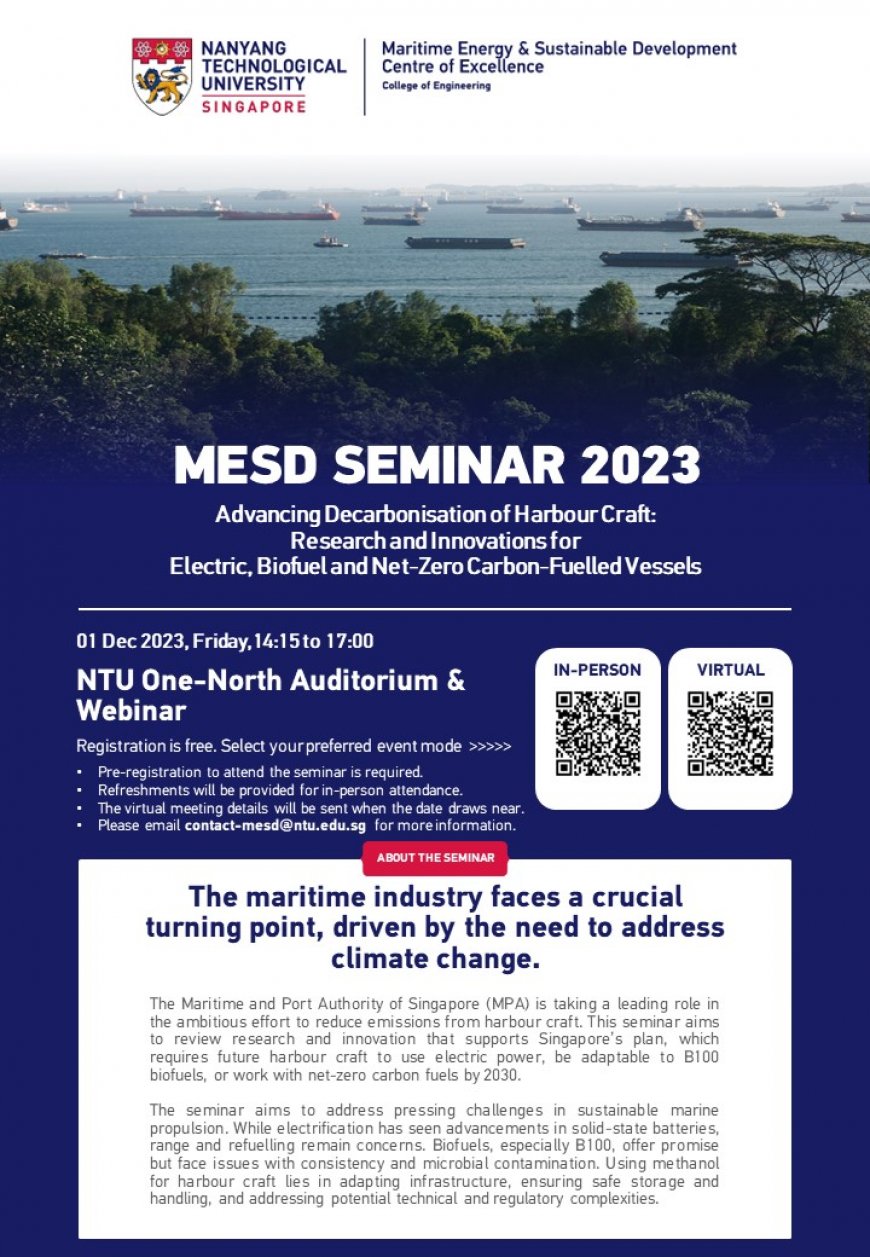 [Repost] MESD Seminar/Webinar 2023: Advancing Decarbonisation of Harbour Craft
Mohon izin menyampaikan undangan untuk rekan alumni dan awardee LPDP dalam acara seminar/webinar yang diselenggarakan oleh the Maritime Energy and Sustainable Development (MESD), Nanyang Technological University pada Jumat, 1 Desember 2023 di NTU One-North Auditorium, Singapura.
Apabila ada yang ingin ditanyakan, boleh menghubungi email yang dicantumkan di poster terlampir.  Kegiatan ini bertujuan untuk mengidentifikasi dan mendiskusikan solusi untuk tantangan-tantangan besar dalam dekarbonisasi (terutama sistem propulsi) sektor industri maritim, terutama di bidang elektrifikasi, serta biofuel B100 dan metanol sebagai bahan bakar perkapalan.
Konfirmasi kehadiran (baik di lokasi di Singapura dan online) melalui QR code yang tercantum di poster diwajibkan untuk pendaftaran.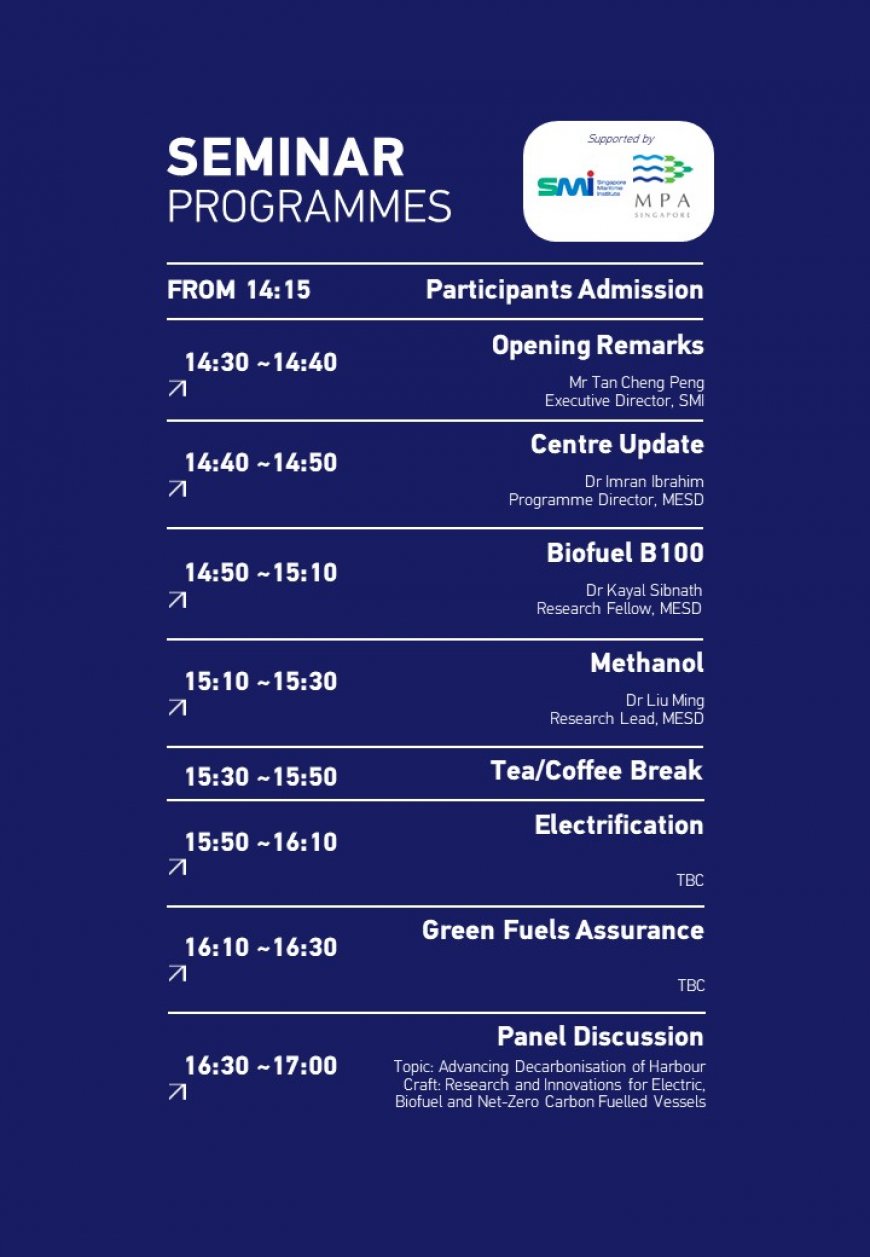 What's Your Reaction?