[August 26-28, 2023] SUMMER SCHOOL PROGRAM 2023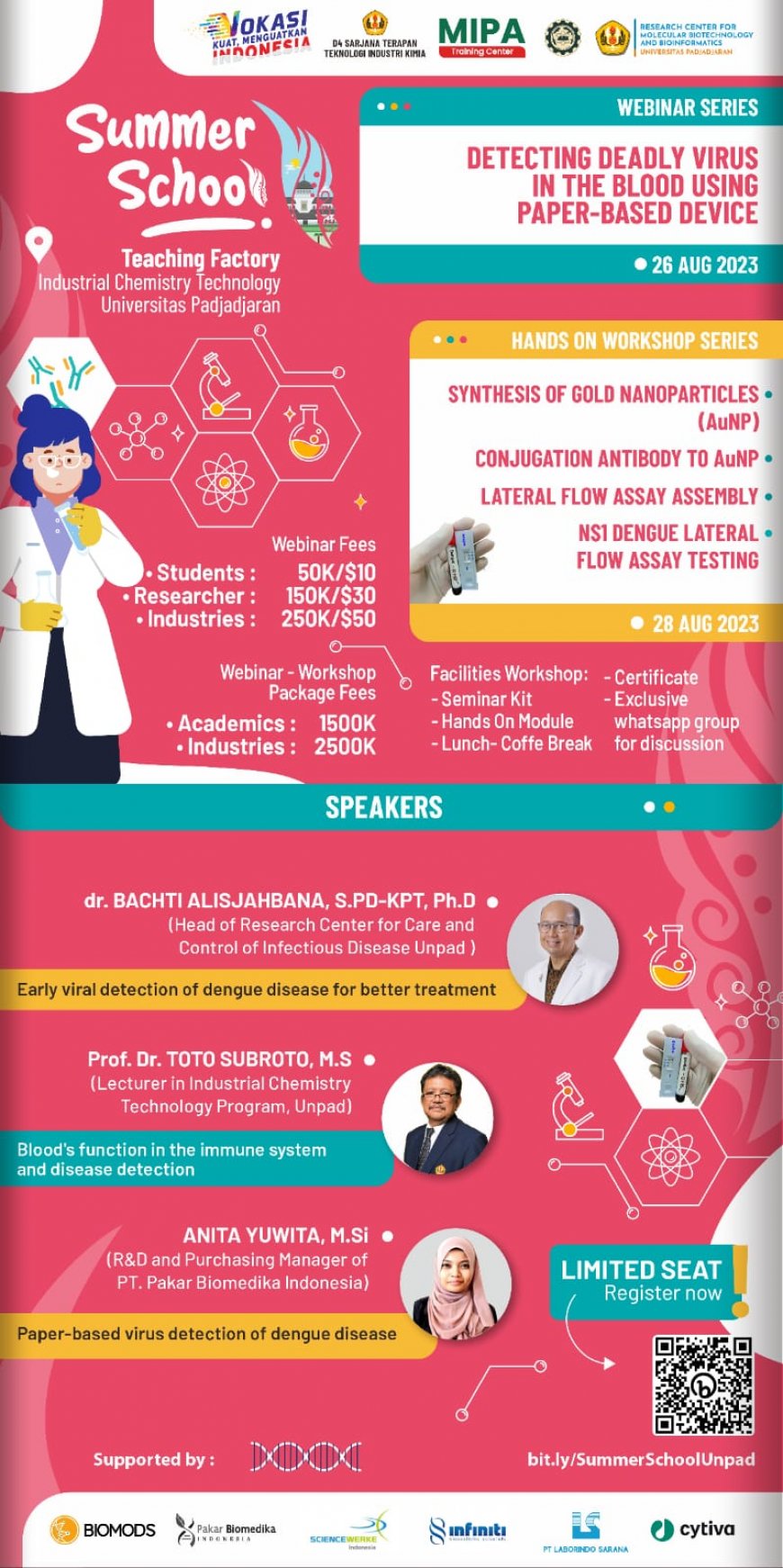 CALL FOR PARTICIPANTS
SUMMER SCHOOL PROGRAM 2023 Series
by The Industrial Chemistry Technology - Universitas Padjadjaran
"DETECTING DEADLY VIRUS IN THE BLOOD USING PAPER-BASED DEVICE"
Save the date and register now!
Webinar: Saturday, August 26, 2023
Workshop: Monday, August 28, 2023
Teaching Factory of Industrial Chemistry Technology, Universitas Padjadjaran
Registration link: https://bit.ly/SummerSchool2023
Speakers:
dr. Bachti Alisjahbana, S.PD-KPT, Ph.D. - Head of Research Center for Care and Control of Infectious Disease Unpad
Prof. Toto Subroto, MS – Lecturer in the Department of Chemistry Unpad
Anita Yuwita, M.Si - R&D and Purchasing Manager of PT. Pakar Biomedika Indonesia
Facilities:
✨Seminar Kit
✨ Hands-On Module
✨ Lunch – Coffee Break
✨ Certificate
✨ Exclusive WhatsApp Group for Discussion
Webinar Fees:
Students: IDR 50K
Researcher: IDR 150K
Industries: IDR 250K
Webinar - Workshop Fees:
Academics: IDR 1.500K
Industries: IDR 2.500K
What's Your Reaction?