[Seminar | 6 Oktober 2023] Kolokium Metalurgi Seri ke-6 2023 | Minero-Metalurgical Process for Lithium Extraction in Indonesia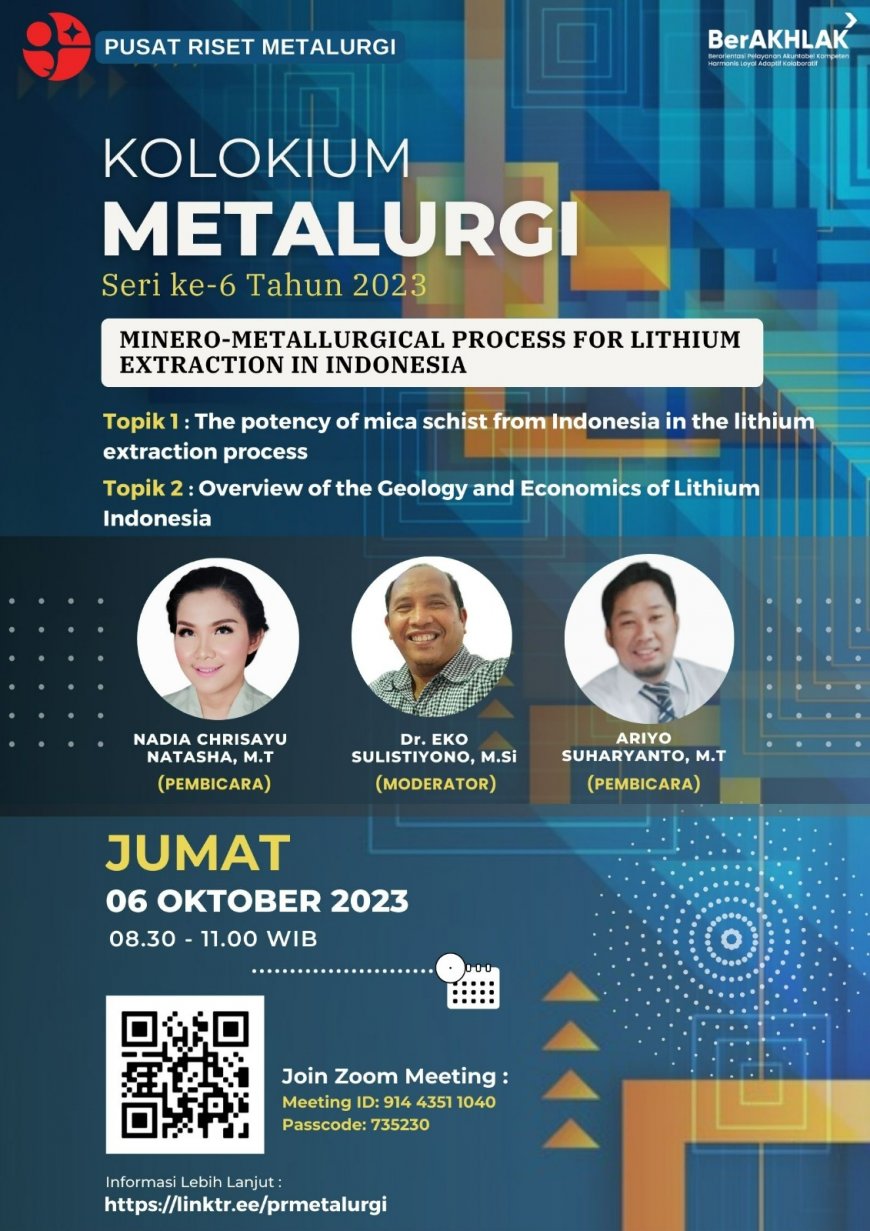 [Repost] Kolokium Metalurgi Seri ke-6 2023 | Minero-Metalurgical Process for Lithium Extraction in Indonesia
Narasumber:
Nadia Chrisayu Natasha, M.T.
Dr. Eko Sulistyono, M.Si.
Ariyo Suharyanto, M.T.
Topik:
The potency of mica schist from Indonesia in the lithium extraction process
Overview of the geology and economics of lithium Indonesia
Waktu dan tempat:
Jumat, 6 Oktober 2023
Pukul 08.30 - 11.00 WIB
Zoom Cloud Meeting
Registrasi:
What's Your Reaction?