[25 September 2023] International Conference of Project Management TOKYO ICPM 2023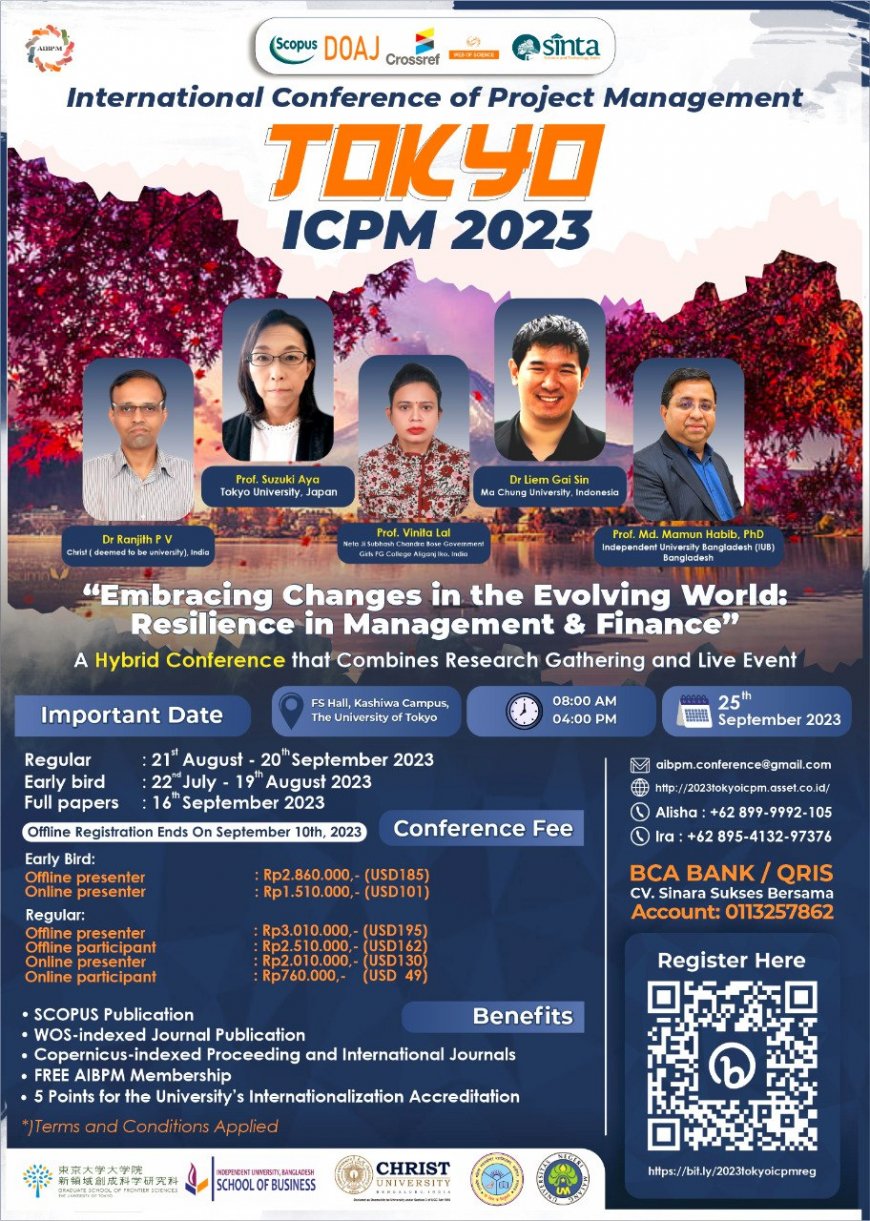 Haloo all good news
Register 1 and get 1 free conference ticket.
Only for registration between 7 sept-15 sept 2023.
Free publication to AIBPM journals for offline registration to 2023 Tokyo ICPM 2023.
Tokyo ICPM is hybrid conference so you can choose to present your papers online by zoom or offline in Japan. 
Venue: Tokyo University, Tokyo, Japan
Please register at https://bit.ly/2023tokyoicpmreg
Abstract template at https://bit.ly/AbstracTemplate
Paper template at https://bit.ly/JICPFullTemplate
 More info contact us on: Email: [email protected]
WhatsApp: +628999992105 (Alisha)
What's Your Reaction?