[Symposium | 11 Oktober 2023] UGM-NAIST Joint-Symposium on Science for Sustainable Innovation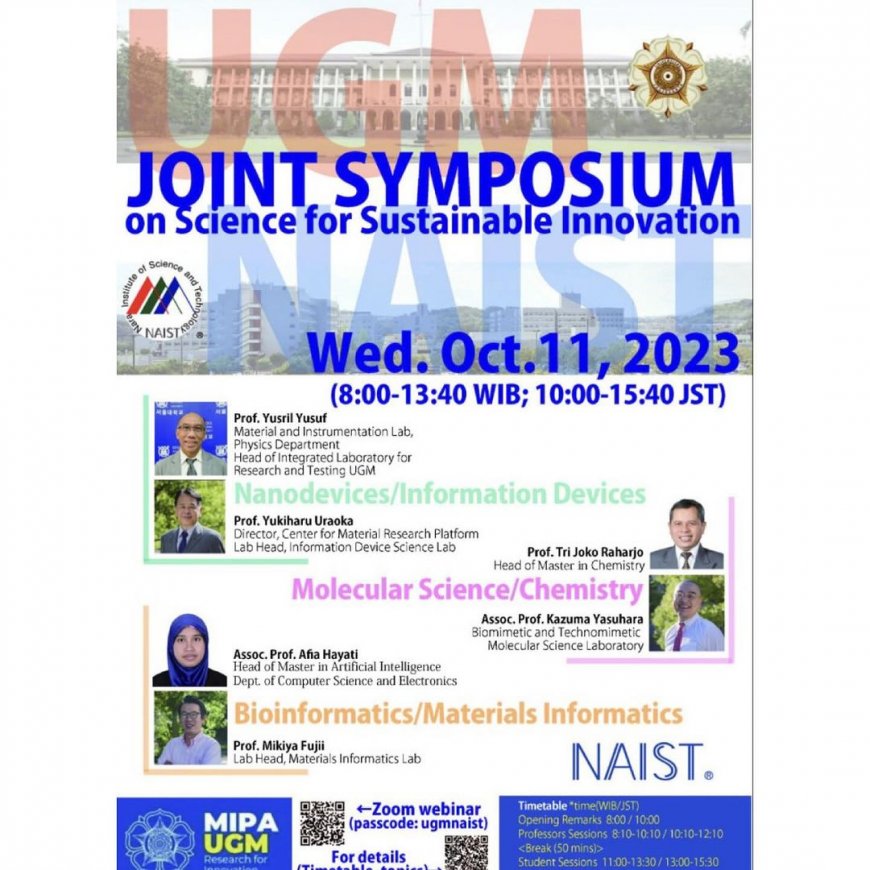 [Repost] UGM-NAIST Joint-Symposium on Science for Sustainable Innovation
How's everyone doing? Here's an exciting opportunity to upgrade your knowledge! Join the UGM-NAIST Joint-Symposium on Science for Sustainable Innovation. This symposium will be held online via Zoom Meeting on October 11, 2023, featuring expert speakers in their respective fields.
Register now at: https://bit.ly/RegistrasiSymposiumNAIST
More details about the topics are available at: https://bit.ly/SymposiumTopicsNAIST
Don't miss out on the chance to gain valuable new insights!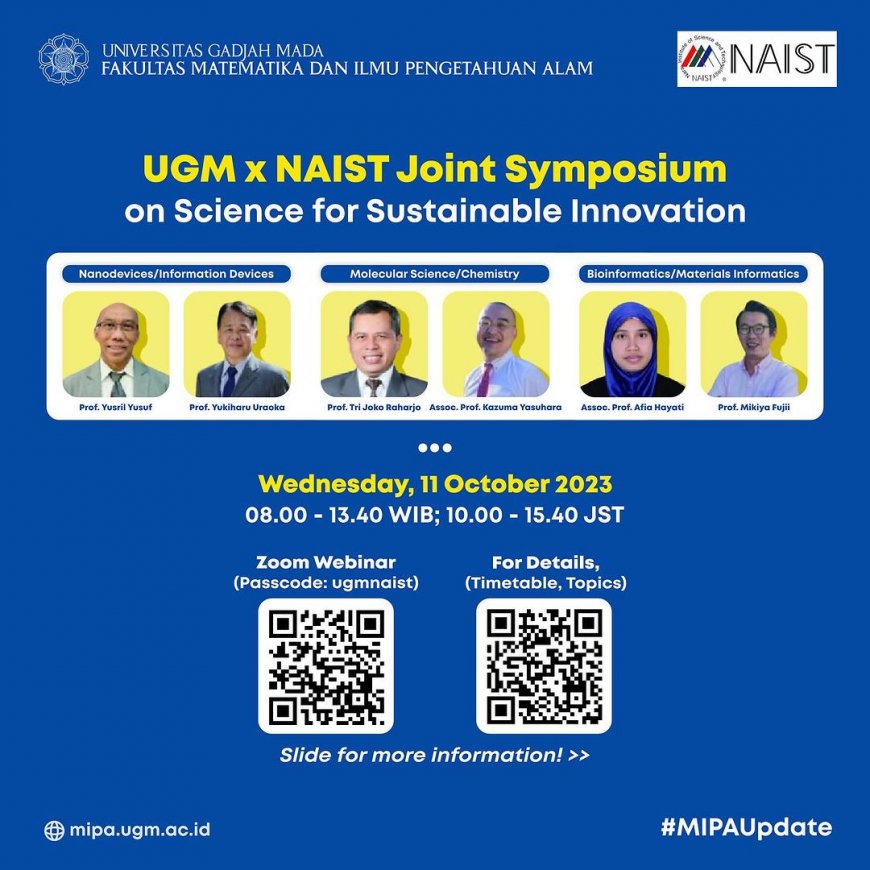 What's Your Reaction?