[Workshop | 18 - 19 Oktober 2023] Introduction to Bioreactor System : Driving Excellence in the Bioprocess Industry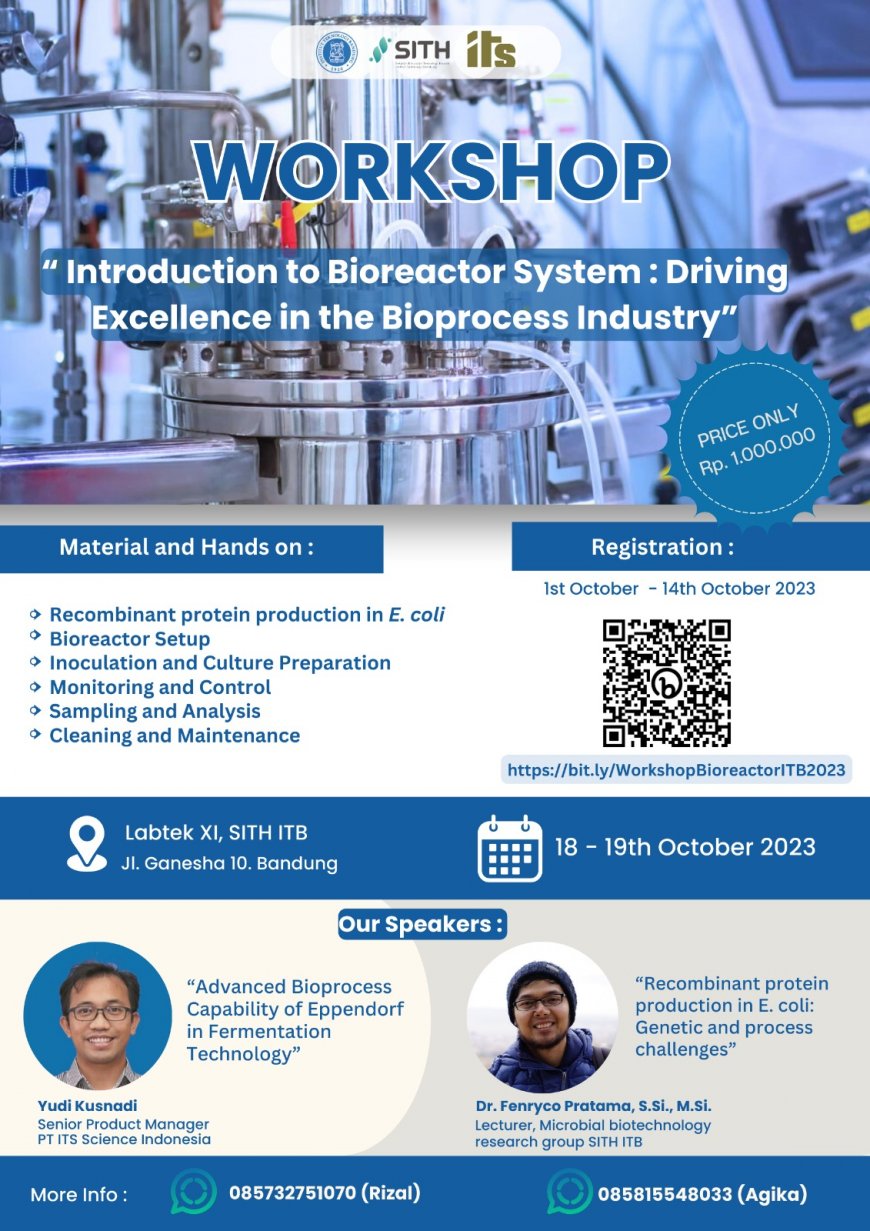 [Repost] Workshop | Introduction to Bioreactor System: Driving Excellence in the Bioprocess Industry
Workshop SITH & PT ITS Science Indonesia
Join our workshop on Introduction to Bioreactor System: Driving Excellene in the Bioprocess Industry.
Material and Hands-on:
Recombinant protein production in E. coli
Bioreactor Setup
Inoculation and Culture Preparation
Monitoring and Control
Sampling and Analysis
Cleaning and Maintenance
Our expert & speaker:
Dr. Fenryco Pratama S.Si., M.Si (Lecturer, Microbial biotechnology research group SITH ITB)
Yudi Kusnadi (Senior Product Manager PT ITS Science Indonesia)
This event will be held on:
18 October - 19 October 2023
Labtek XI, SITH Institut Teknologi Bandung
Registration link on:
Don't miss out on this opportunity to expand your knowledge in the bioprocessing industry.
For registration and more information, reach out to us:
Contact Rizal at 085732751070
Contact Agika at 085815548033
What's Your Reaction?