[Conference | 25 Oktober 2023] The 1st International Conference on Religion Scriptures &  Scholars (ICRSS)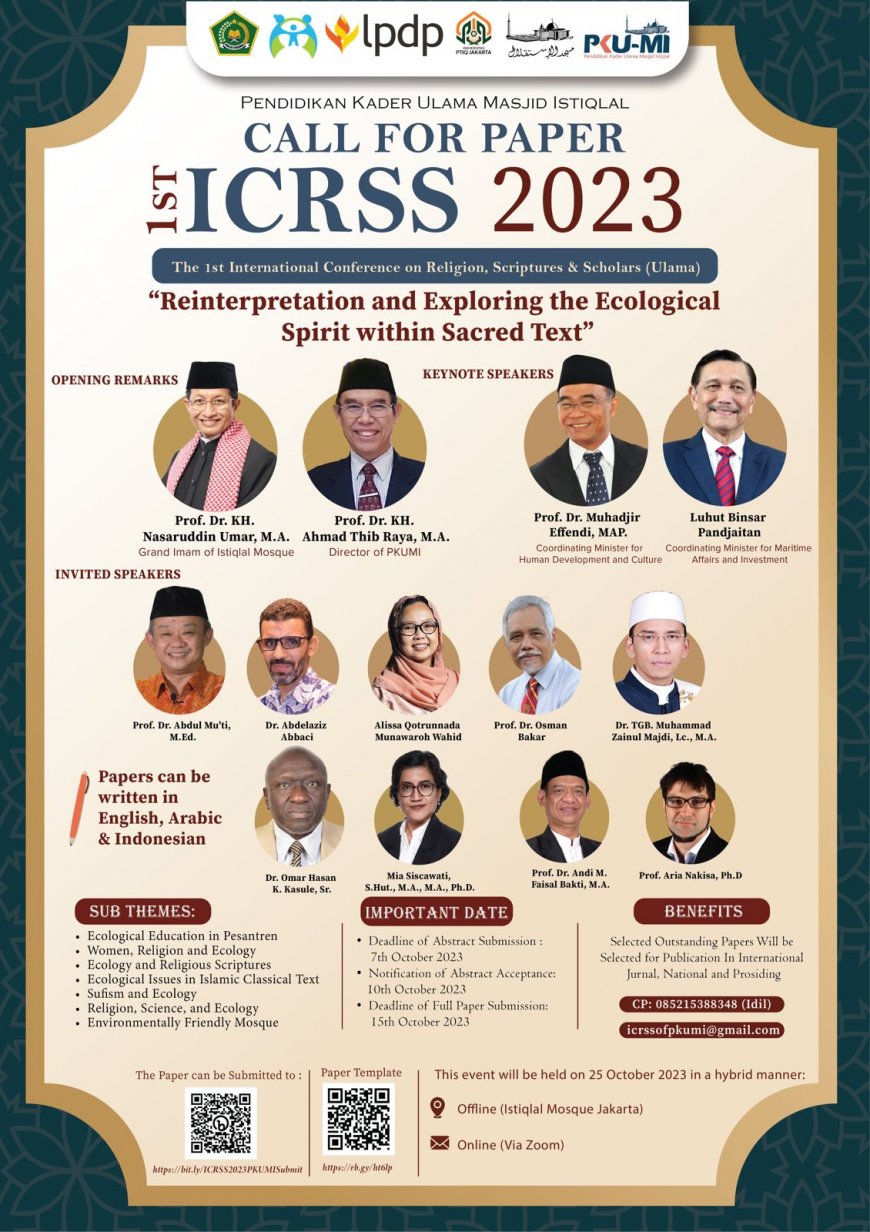 [Repost] The 1st International Conference on Religion Scriptures &  Scholars (ICRSS)
Call fo Papers
We are pleased to invite you to join The 1st International Conference on Religion Scriptures &  Scholars (ICRSS) hosted by Pendidikan Kader Ulama Masjid Istiqlal Jakarta (PKUMI).
This event will be held on 25 October 2023. For this conference, We raise the theme Reinterpretation and Exploring the Ecological Spirit within Sacred Text.
 
We accept full papers that are relevant to this Conference subtheme namely: Ecological Education in Pesantren I Ecology and Religious Scriptures I Ecological Issues in Islamic Classical Text I Women, Religion and Ecology I Sufism and Ecology I Religion, Science, and Ecology I Environmentally Friendly Mosque.
Publication Schemes:
Selected outstanding papers will be selected for publication in International Journal, National, and Prosiding.
Paper Template:
Submit your paper:
Important Date:
Deadline for Abstract Submission: 7th October 2023
Notification of Abstract Acceptance:  10th October 2023
Deadline for Full Paper Submission:  15th October 2023
For more information, please contact:
wa.me/+6285215388348 (Mr. Idil)
What's Your Reaction?