[September 8, 2023] Free Biotechnological Advancements Towards Health Collaborative Webinar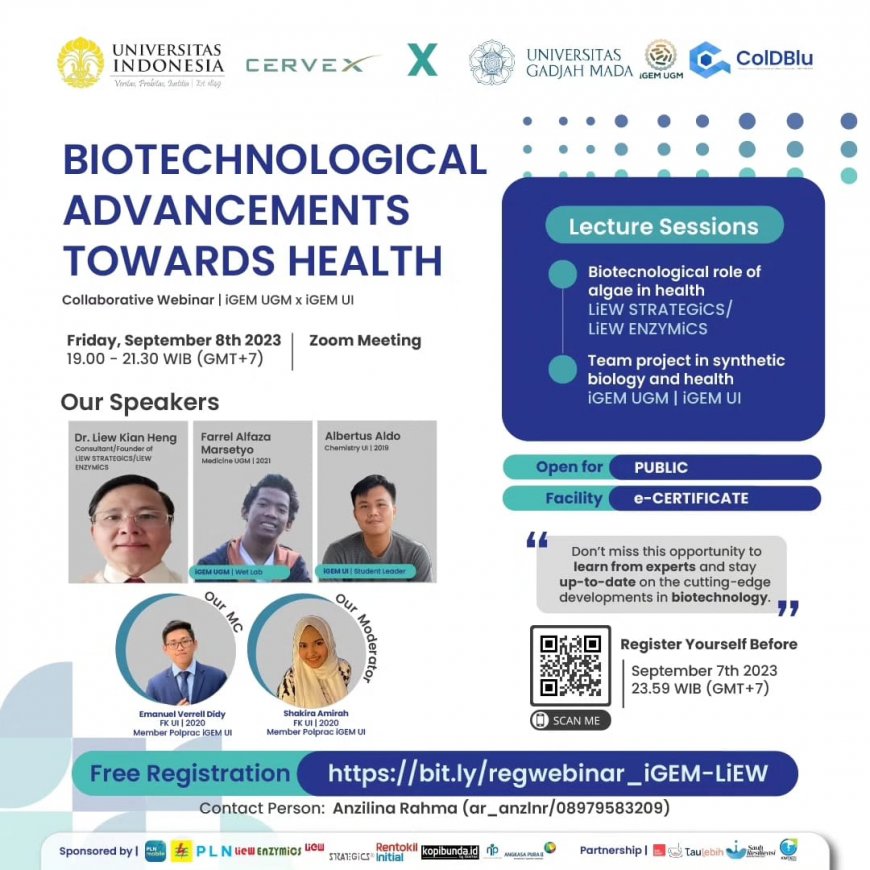 iGEM Universitas Gadjah Mada Team 2023 x  iGEM Universitas Indonesia Team 2023 proudly present…
Biotechnological Advancements Towards Health Collaborative Webinar 

Here to fulfill your curiosity about biotechnology, including synthetic biology, in the realm of health!
MARK YOUR CALENDAR!
September 8, 2023 (Friday)
⏰ 19:00-21:30 (GMT+7)
Speakers:
1. The Biotechnological Role of Algae in Health with Dr. Liew Kian Heng (Consultant/Founder of LiEW STRATEGiCS/LiEW ENZYMiCS)
2. The Team Projects of iGEM UGM and iGEM UI
Expect to receive a bunch of eye-opening insights, added with an e-certificate to commemorate your participation! 
Click the link below for the free registration:
bit.ly/regwebinar_iGEM-LiEW
We are looking forward to sharing our knowledge with you!
Contact Person: Anzilina Rahma wa.me/628979583209 (WhatsApp) | ar_anzlnr (Line)
What's Your Reaction?